C6R GT1 Team Phoenix Racing/Carsport
Location: Germany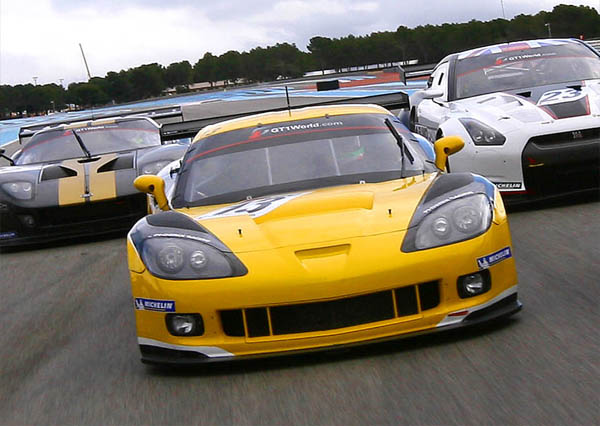 Frame/VIN/Chassis: 001 (#14) |  005 (#13)

In late 2005 Carsport Holland, owned by Toine Hezemans, brought the first Pratt & Miller C6.R chassis #001 to be raced in the FIA GT Championship. After competing in 2006 with Belgian team GLPK, Hezemans partnered up with the services of Phoenix in Germany and formed Phoenix Carsport. Drivers were Mike Hezemans and Jean Denis Deletraz.

During the 24 hours of Spa 2007 their team was reinforced by two more drivers: Fabrizio Gollin and Marcel Fässler (in 2009 racing at GM Racing) This team and these four men won in 2007 the 24 hours Spa overall, which was a first for Corvette in history !
In 2008, Hezemans purchased a second C6.R and sold his chassis #001 car to Deletraz, and they raced the two together in the FIA GT. Gollin and Fässler signed up for the whole season and GMAC arranged sponsoring for both cars. In 2008 they finished second in the FIA GT after missing crucial points caused by severe damage and crashes that occurred during the 24 hours of Spa and Bucharest.
In 2009 Carsport Holland left Phoenix and rejoined Peka Racing (former GLPK) with chassis #005. The second car, chassis #001, remained at Phoenix and did not participate in the 2009 FIA GT season.

2010 will see the reuniting of Mike and Toine Hezemans with Phoenix Racing. Both C6R Chassis 001 and 005 will be racing under the new 2010 FIA GT1 specification. The drivers for this season will be Marc Hennerici/Andreas Zuber & Mike Hezemans/Andrea Piccini.

Websites: