GT4 Certainty by Day V Tec Racing Team
Location: Holland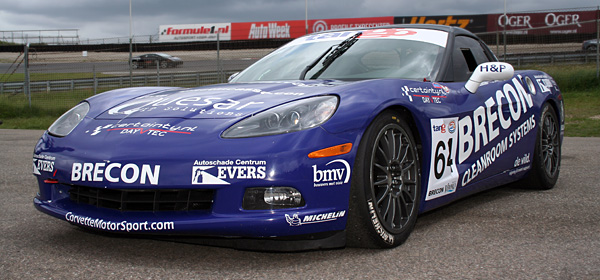 During the 24 hours of Spa 2008 two Dutch race drivers Harmen van Putten and Bob van der Sluis took the decission to buy two C6 GT4's. These two Corvettes now race in the Dutch GT4 Championship with the following drivers:
Car #63: Harmen van Putten/Henry Zumbrink and Car #64: Peter van der Kolk/Jeroen Bleekemolen
Jeroen Bleekemolen already claimed several victories with the Corvette C6 in the first races against a strong competition field of 30 other GT4's like: Porsche 997 GT4, BMW M3 GT4, Aston Martin Vantage GT4 and the Ford Mustang FR500C The 2 cars will race in this years championship with the technical running of the cars being handled by Day V Tec.
The new season looks very promising for this fresh and strong team.