GT2 Team- Larbre Competition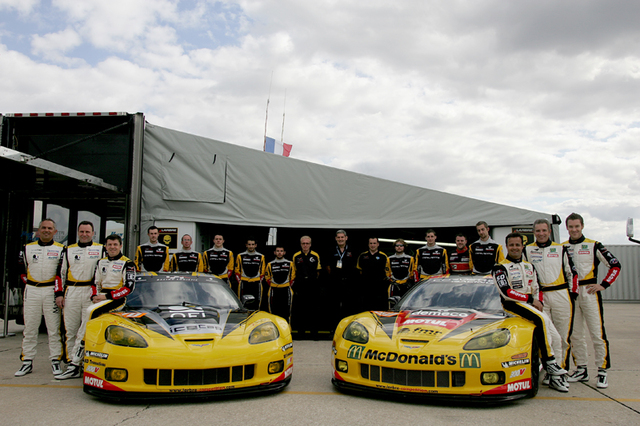 Larbre Compétition is a French auto racing team founded in 1988 by Jack Leconte. Based at the Circuit du Val de Vienne in La Vigeant, Larbre has had considerable success in the Porsche Carrera Cup, French GT Championship, and international FIA GT Championship. Previously working with major automobile manufacturers like Porsche, Ferrari, and Chrysler, Larbre ran one of the factory Aston Martin squads in the Le Mans Series where they won the 2006 GT1 class championship.
In late 2010, Larbre Competition purchased Pratt & Millers 001 chassis C6R. The team become the first privateer to enter this stunning GT2 machine against the worlds best in the 2011 Intercontinental Le Mans Cup. The team scored a class win at the 24 Hours of Le Mans in France.
In 2012, the team will campaign two C6Rs in the new FIA World Endurance Championship.