NEWS
2018 Pirelli World Challenge Round 1 Report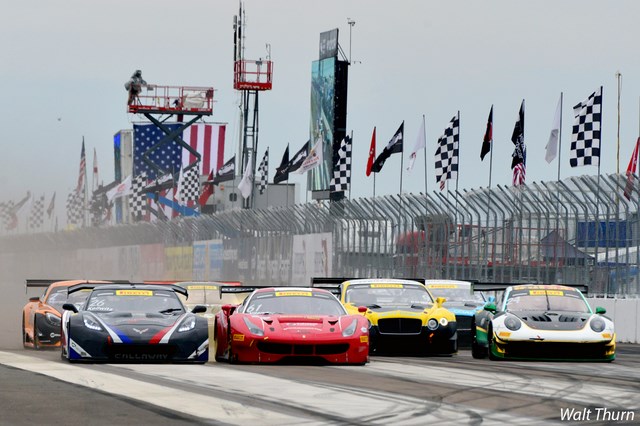 The 2018 season kicked off last weekend for Callaway Competition USA at the Opening  Round of the Pirelli World Challenge. After 12 years of GT3 competition for Callaway in Europe, 2018 signalled the start of a new chapter for the Company's history. Following the departure of Cadillac Racing in 2017, the Leingarten built C7 GT3-R was now eligible for North American Competition.


This year, Callaway Competition USA field the Nr26 entry of Daniel Keilwitz. After a successful Pre season test at Sebring International Raceway, the team started the weekend off strongly in St Pete. Despite the lack of track knowledge, Daniel Keilwitz quickly got up to speed in his Nr26 C7 GT3-R. Qualifying One saw the German grab 3rd position despite a late red flag, which prevented a possible pole. "It took a long time for the tires to get up to the peak temperature," explains Keilwitz. "I put in two flying laps before the red flag came out. My second lap wasn't bad at all. I could have improved if I had more laps. The session ended right as we were getting started, but third place to start isn't bad for a first qualifying here."


Race 1 on Saturday began under cool and damp conditions. During the start for race 1, Keilwitz positioned himself on the inside and narrowly led in to the first turn. However, a maneuver by the Nr61 Ferrari of Vilander, squeezed The Nr26 to the wet inside white line, which caused the German to take to the escape road at turn 1. After a lengthy caution (& in last place), Daniel fought his way back up the field to bring his C7 GT3-R home in 4th place.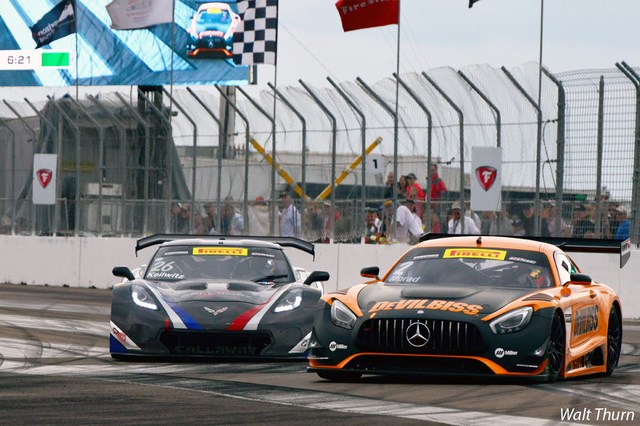 "I'm not that happy about the race as a whole," explains Daniel. "I had a really good start but the Ferrari pushed me wide on the white line. I couldn't turn in on turn one, and I was lucky there was a pace car period and I was able to catch back up after rejoining. The car ran really great, and the lap times were consistent."


Race 2 on Sunday was greeted with sunny and warmer conditions, which was the optimal environment for the Corvette. The starting grid for race 2 is determined by fastest race laps from the previous race, which saw the Nr26 line up in 2nd position. Due to low tyre pressure and wheel spin at the start, Keilwitz lost two positions to the Nr61 (Ferrari) and Nr2 (Mercedes). Once the tyre pressures improved, the German was able to re take 2nd position after a handful of laps. After a feverish attempt to catch and pass the leading Porsche of Mangrove, a heavy accident for the Nr9 KPAX Bentley, resulted in both a red flag and race end with 10 minutes remaining. However, the Nr26 ended with a solid 2nd place finish to cap off a successful North American Debut for the C7 GT3-R Corvette.