NEWS
ADAC GT: Round 2 Zandvoort Preview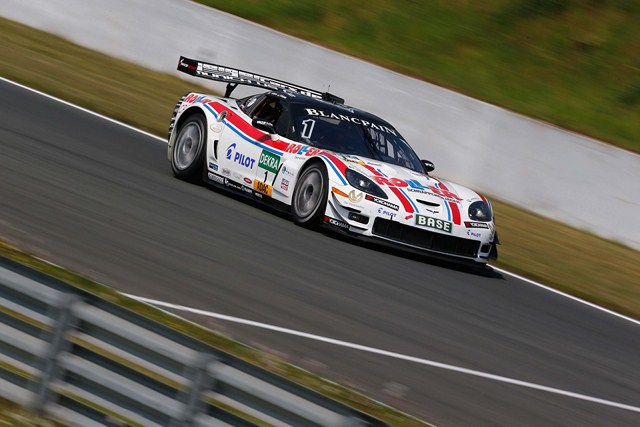 This weekend Callaway Competition turn their sights to the second round of the German ADAC GT Masters of the 2014 season. After a mixed weekend in Oschersleben, the team is hoping to bounce back positively with their five entries of Z06.Rs. This weekends event moves the championship out of Germany and over to the coastal circuit of Zandvoort, in Holland.

Since the last round, a lot of work has been done back at the teams headquarters in Leingarten to repair the teams cars after a chaotic race two. "After the last race in Oschersleben, it's easy to say that we had a little more than just a new can of paint and adhesive tape to put on to the cars," explains Team Manager Giovanni Ciccone (who has not lost his sense of humor). "The whole team has worked terrific in the past few days to repair the accident damage from Oschersleben. I hope that we will now be rewarded for our hard work in Zandvoort with a good result. We don't want another repeat weekend in Oschersleben. We have worked flat out to ensure all of our Z06.R's made it to the start of this weekends grid. We are motivated as well to be there for our fans, drivers, and team partners."

In the number 1 Corvette German driver Andreas Wirth will see the start of his 2014 campaign alongside 2013 champion Daniel Keilwitz. Wirth unable to attend the first Round, handed duties over to British teammate and factory Corvette driver Oliver Gavin. "I am looking forward to my first start of the season at Zandvoort. In 2012, I was already fighting with the field and doing well. I just hope that the weather remains reasonably stable over the weekend. If there is rain, it will make for an interesting outing."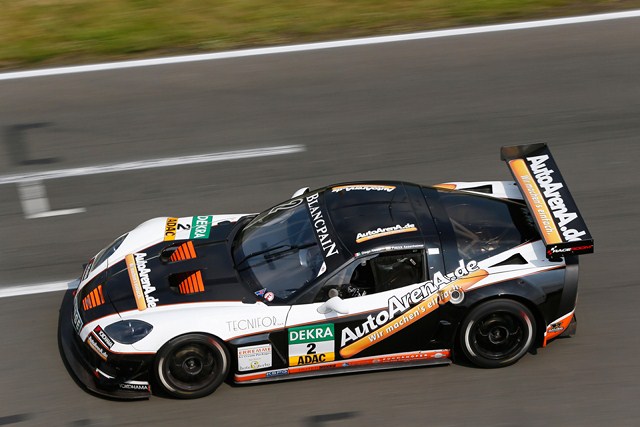 Patrick Assenheimer and Diego Alessi share the number 2 AutoArenA.de Corvette and are aiming to add even more points to the board after an excellent sixth place Race 2 result in the ADAC GT Masters debut of Assenheimer. "I really like Zandvoort," explains Diego Alessi. "Fast, long drawn-out turns, old kerbstones, tarmac with plenty of grip, traditional pit buildings, and small run-off areas to boot - that´s just how a race track ought to be. Since the circuit is just next to the North Sea, you must always keep an eye on the weather, because conditions by the sea can change in an instant, as everyone knows. I am optimistic that Patrick and I can drive to two good results at Zandvoort. However, we must keep a close eye on the weather throughout the weekend."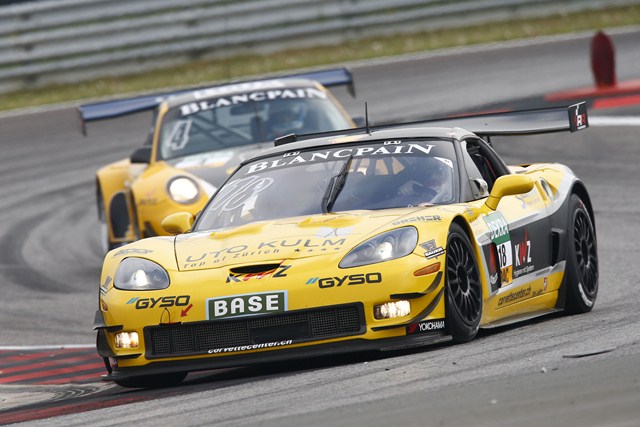 This weekend will also see the return of Toni Seiler Racing and his pair of Yellow Z06.R's. Local hero Jeroen Bleekemolen will again partner up with Toni Seiler and Remo Lips/Lennart Marioneck reunite in the teams second car. "This is the track that I know best, and there's no driver on earth who has posted more laps than me on it," said Bleekemolen bullishly. "I've always been good at this circuit and have actually never driven a bad race there. I hope to benefit greatly from my extensive knowledge of the Circuit Park Zandvoort which should also suit our Corvette. I'm expecting a great deal from this weekend, you know." Rounding off Callaways five Corvettes is the customer team of RWT Racing. The blue Z06.R brings back Round 1 drivers David Jahn and Sven Barth.

"We will of course also give everything this weekend." Explains Ciccone "Our victory two years ago definitely does not guarantee that we will have the same result again this weekend. To this end, too much has happened in the meantime. We must now start with significantly less power, but considerably more weight and are very excited to see what the weekend brings."


Follow all the action this weekend on our official Twitter feed (@corvettems) and on our Instagram feed ("corvette_motorsport").