NEWS
Australia: Greg Murphy joins Trofeo Motorsport for Bathurst 12hrs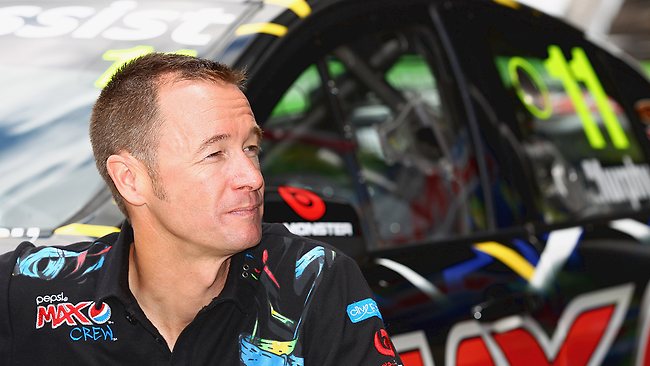 Just a week out from the 2013 Liqui-Moly Bathurst 12-Hour, Trofeo Motorsport have revealed their completed driver lineup, which now includes a former Ferrari Formula One pilot, and a multiple Bathurst 1000 winner..

"With Trofeo Motorsport gaining both the Australian GT and Porsche GT3 Cup Challenge tyre contracts for Pirelli this year, we have been inundated with work, so reluctantly we've had to pull Rod [Wilson] out of the car," team-owner Jim Manolios admitted. "That left us with some pretty big shoes to fill, as apart from being incredibly quick in the Corvette, Rod has been there to guide me along every step of the way, so I knew that if he was out, I'd need to find a driver capable of working with Ivan [Capelli] and I at Bathurst.

"I also wanted to have a driver that was motivated by the opportunity to drive the ex-European Championship winning Z06.R, and share the car with me during the season, and to my great pleasure, Greg Murphy agreed immediately to join the team. "Apart from his four Bathurst wins, Greg is also one of the best drivers in the world around Mount Panorama, and that 'lap of the gods' he turned for pole position in 2003 [2:06.8594] stood for seven years, and has been broken only once by a another V8 Supercar. His reputation on the mountain is second to none, and he always seemed to 'come alive' at Bathurst.

"His alignment with General Motors also paved the way, but what I didn't expect from a guy with such experience, was his delight in getting the call. I'm honestly excited," the V8 Supercar veteran admitted. "Obviously, I love Bathurst, but it's been some years since I drove a GT car, any GT car - in fact it was probably the Monaro at Bathurst during the 2003 24-Hour race [Murphy won alongside Peter Brock, Jason Bright and Todd Kelly], which really doesn't feel like nine years ago - but aside from that, I'm also a huge Corvette fan, and have been since I was a kid so this is a dream come true. Now that I'm not driving full-time in Supercars, I've finally got a chance to get in and drive some great cars, so this will be a real delight."

So what does the popular New Zealander expect from the big 7-litre V8 Z06.R?

"A couple of years ago I did some fishing around in the US and talked to Oliver Gavin about the cars, and he was glowing. From what he's said, and what I've learned, the car is pretty well balanced, it has a low centre-of-gravity - so it sits well - it has a lot of torque and a lot of horsepower, and that will be great to get it up and down the mountain.

"The SuperTourer I've been racing in New Zealand has the same LS7 powerplant, so I know how good the engine is, and the car has an outstanding pedigree, so I'm really looking forward to getting out there. At the end of the day I like to drive new cars, and for me, this one ticks all the boxes. That said, I'm under no illusions about how hard the 12-Hour will be, having completed the event twice over in 2003, but I don't expect it will be too different from the 1000, you just have to keep out of trouble until the final stint and within sight of the leaders, and be ready to attack.

"That sounds good in theory, but with what looks to be a phenomenal entry list, it isn't going to be easy, so we'll be out to learn as much as we can on Friday and Saturday, and drive smart early on Sunday so that we're in the right position on Sunday afternoon."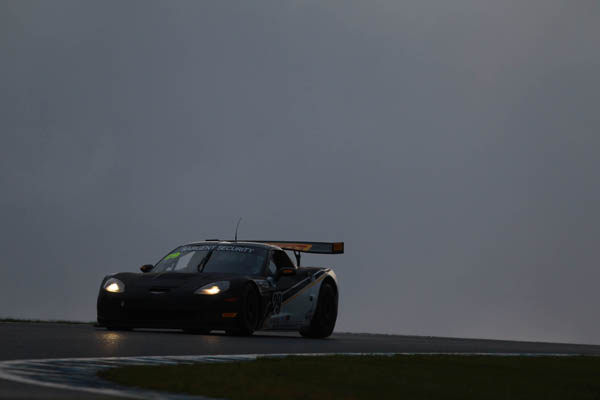 Murphys addition to the team is not a one-off either, with Jim Manolios confirming that he expects the New Zealander to form a regular part of Trofeo's lineup for 2013.

"Greg will provide the team with a consistent element with which to help us move the car up the grid, and at the end of the day, with a three-hour finale in New Zealand, who else would you want sitting beside you in the car..!?" Whilst the Murphy announcement certainly adds stock to the potential of the Trofeo Z06.R, one can't help but reflect on the name of the third entry into the team for Bathurst, Italian, Ivan Capelli.

Capelli is probably best remembered for his time with Ferrari in Formula One, although that period really only constituted one year of his nine year career, the former Italian and European Formula 3 Champion was highly regarded for his abilities behind the wheel, but was never truly comfortable in F1. Whilst he has made a variety of cameos in later years as a sportscar driver, in large part for Maserati as one of their senior instructors, Capelli is best known these days for his expert commentary on Formula One, working with a variety of Italian newscasters.

A long-time friend of Trofeo Motorsport, Capelli has made no secret of the fact that he wants to compete at Bathurst, and given his recent form in the European Ferrari Challenge in a guest appearance in a 458 Italia, he's lost little of his customary pace.

"I'm really looking forward to working with Ivan," Murphy said. "I had a bit to do with former F1 drivers Justin Wilson and Jacques Villeneuve in the Supercar last year, and that was interesting. Ivan was always quick, and he's had some experience with the European GT cars, so I hope I can learn something from him, and perhaps impart some of my knowledge to get him up to speed come opening practice. Regardless, it's going to be a terrific event."

For now though it's down to Bathurst preparation, and with former V8 Supercar turned NASCAR engine guru Rob Benson working on engines for the season ahead, and a head start on the 'new for 2013' Pirelli control tyre, the big Corvette is set for its best season yet..