NEWS
Dutch Supercar: RaceArt visits Pratt & Miller at Le Mans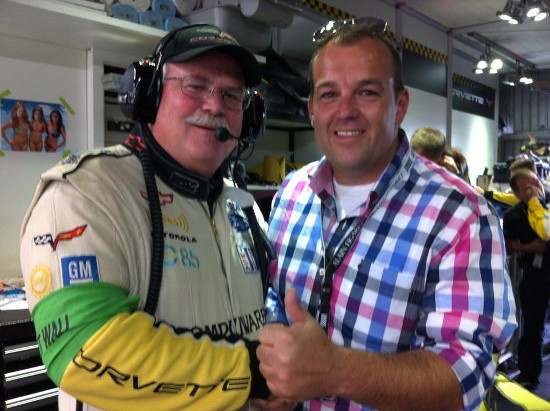 Written by: Maurice Hoogers
The 80th edition of the 24 Hours of Le Mans is now in the history books. The race is considered by many to be the Supercar Challenge, because of all the Le Mans GT entries. This year was no different. Dutch Supercar GT1 team Team RaceArt, had a unique look behind the scenes this year thanks to a race invitation from Pratt & Miller.
The Limburg Team RaceArt traveled to Le Mans, which included team boss Peter Doubois. The owners made the trip during Thursday 14 June, with Roger Grouwels, and Robin Heijnen. In addition the teams technical partner DKR went with them as well. "The contact was made through Kendy Janclaes from DKR. He is the person that we bought our second Corvette C5R from. DKR raced both ex-Pratt & Miller C5R and C6R's in various European championships. This included the FIA ​​GT1 World Championship where they received technical support from Pratt & Miller. After purchasing the Corvette for drivers Ardi van der Hoek and Nol Kohler this season, DKR offered to support us with the running of the car. There also has been a very good cooperation with Pratt & Miller, which has tied this relationship closer together. "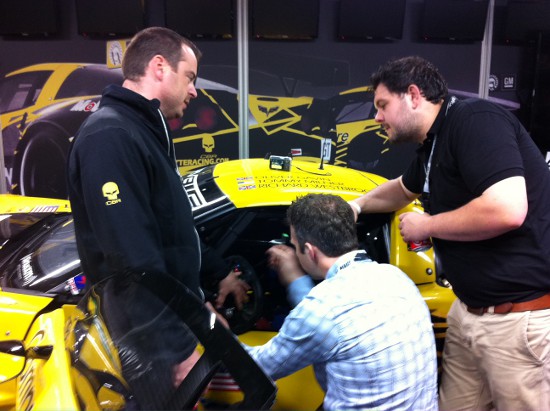 "The partnership with Pratt and Miller led by Pratt & Miller's technical expert Alex Roberge is very professional. They appreciate our commitment and approach with our two C5R's and they take us seriously. They know of our ambitions and we get 100% support from them. The structure of "RaceArt" is positive so they want to continue working with us. The idea behind the visit was to view their GT2 Corvette and  personally meet with their bosses. Corvette Racing has two GT2 chassis ready with the intention of them being sold to a "client team" in 2013. These cars will be perfect for the ELMS series. They're trying to approach this idea in steps. We received nice detail last Thursday and we were their only guests. We were even able to look around their hospitality kitchen. We were also invited for lunch at the table and were the guests of the "Big Chief" Gary Pratt. "

"We were able to gather a lot of information during our meeting. We are excited and looking very closely at the GT2 Corvette. Reality is that a project like this is not simple. A: Because this project takes a lot of time and energy and cost and B: We learned that it will also take a much larger budget than we are accustomed to! For the moment our attention is taken by our efforts in the Supercar Challenge, the Blancpain Series with the BMW Z4 and the various 24H races in our schedule. Obviously we are busy but in the background 2013 is surprisingly right around the corner! "
Original article written by: Maurice Hoogers