NEWS
FIA WEC: Silverstone Report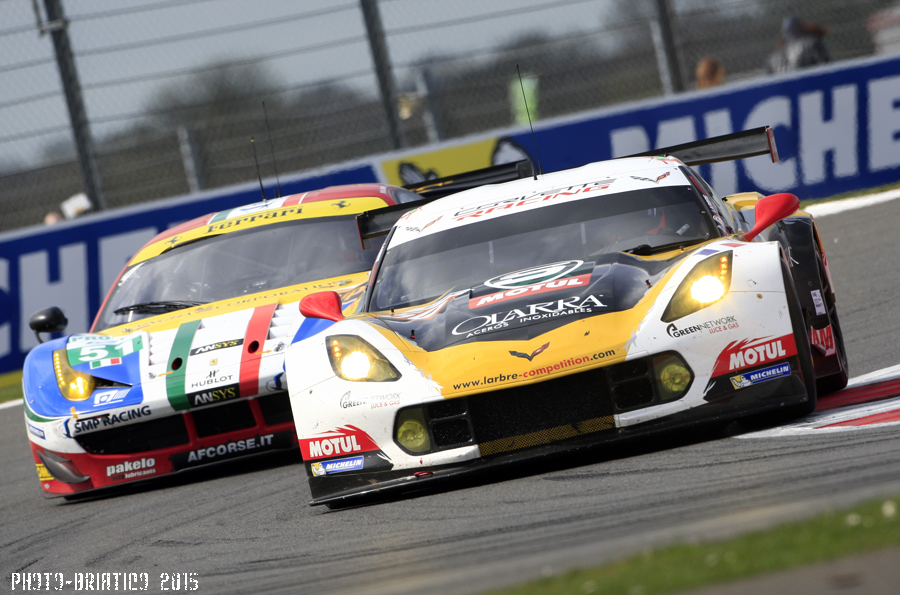 The 2015 Season has officially kicked off for the French squad of Larbre Competition. After a successful pre season of testing with their new Pratt & Miller C7.R GTE, the team set their sights on the opening round of the FIA World Endurance Championship. The weekend began well, with Italian driver Paolo Ruberti Qualifying second best in the GTE-AM category (despite tyre warmup issues during the session).
For the 6hr enduro event, the target was clear: to score a maiden podium with their new V8 "beast." The opening stint at Silverstone began on a positive, with the nr 50 C7R claiming the top spot in the standings. However during the teams first pitstop, Larbre was unfortunately hit with a 1 minute stop and go penalty, due to a pitlane infraction. Due to this setback, the team then "dug down" and did what they did best: fight hard and not give up. Consistent lap times throughout, brought the nr50 back into contention for 4th /3rd (& even as high as 2nd at one point).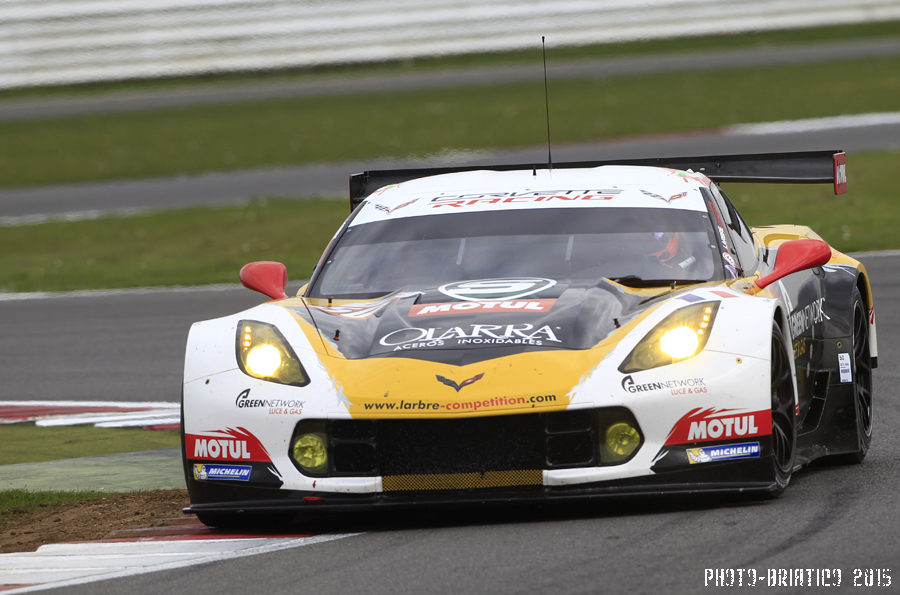 Sadly drama hit the team once more, during the final 2 hours of the event, when heavy contact by the nr8 Audi LMP resulted in a broken front right suspension & steering damage. Thankfully Kristian Poulsen brought the car back to the pits unscathed. Another quick turnaround saw the team back out on track, but 7th (& last) in class.
In the end, the team never gave up and showed once again why Larbre Competition is the calibre of team that they are. "This has not been one of the most positive weekends ever," explained Paolo Ruberti. "However, considering the glass is half full, Silverstone has shown a good potential that a lot of bad luck masked. In the last stint, for example, despite having the steering wheel bent and a far from perfect setup (due to the incident of Kristian), I set the third fastest time of the whole race. I would say that without these problems, the podium would have been well at our reach and this makes me hopeful for the coming races and for the 24 Hours of Le Mans."
Next up for the French squad, is the 6hrs of Spa Francorchamps in the heart of the Belgium Ardenne Forest on the 2nd of May.
(Photo Credit: Paolo Briatico)