NEWS
GT Open: Nurburgring Preview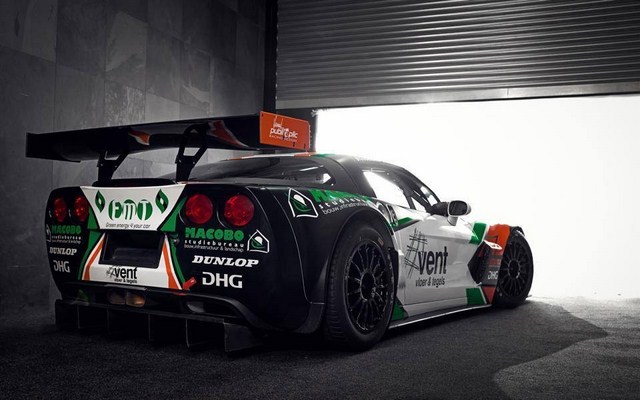 The 2014 International GT Open season officially kicks off this weekend and it is already shaping up to be even better than last year. This year the Vice champions start the season with excellent momentum after a 5th place finish overall at the 24 Hours of Dubai and a successful shakedown of both their 2014 specification Z06.R GT3 and C6R chassis at the Barcelona Circuit in Spain. For this season the squad will line up with all three of the recent iterations of the C6 Corvette. This includes the Championship winning Callaway Z06.R GT3 and Pratt & Millers C6R GT1 and GTE chassis (both scaled to fit the current regulations).

Once again for this season, the team will continue their technical working relationship with customer Pratt & Miller Engineer Alex Roberge to handle both of the teams C6R chassis. Leading the driver lineup assault is Nicky Pastorelli, who again joins Miguel Ramos to build upon their 2nd place success from 2013. "I'm looking forward to finally starting the season this weekend" explains Pastorelli. "We have been working very hard over the winter to get the cars in an even better shape than they were last year, and I think we have succeeded in that. The recents tests we conducted were positive, so I am confident that we are on schedule with the progress we want to make."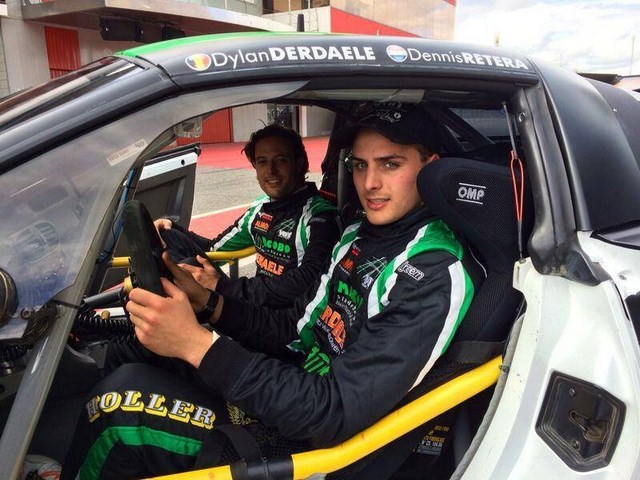 New drivers joining the team for 2014 include Archie Hamilton (alongside driver Diederik Sijthoff), as well as Dennis Retera and Dylan Derdaele (in the GT3 Corvette). This year will be Hamilton's second season of racing in the GT Open following a limited campaign in 2013. Derdaele and Retera will pilot the teams GT3 spec Corvette in the GTS class. "I am very happy to join the V8 Racing team in the International GT Open Championship and drive their Corvette GT3" explained Dederdaele. "This gives me the opportunity to race with some very experienced GT drivers and I am looking forward to this challenge."

Joining the fight this year is another C6R team in the form of SRT. The Belgium based team is known for being one of the first Pratt & Miller customers with both their C5R and later C6R before moving to a technical role more recently while working with V8 Racing. Drivers Maxime Soulet and Nick Catsburg will drive the teams GTE chassis for Round 1. " I am really looking forward to working with SRT again. They know what to do with a Corvette to make it quick!" explains Nick. "After my first laps in the car last Thursday at Zolder, I am looking forward to even more in such a great car. I think myself and Maxime will form a strong partnership for this weekend."

Once again for this season Corvette Motorsport will provide live coverage of the International GT Open series at the below link:

www.corvettemotorsport.com/gtopen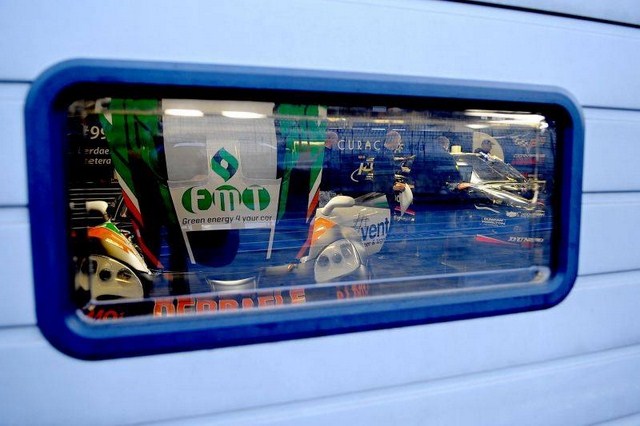 Additional Team Quotes:


Team owner Rick Abresch: "I am happy and proud that we once again have been able to have put together a great team of drivers for this year. I know what I can expect of our regular drivers Miquel Ramos, Diederick Sijthoff and Nicky Pastorelli. And with Archie Hamilton, Dylan Derdaele and Dennis Retera I am convinced that we are able to fight for even more podium finishes."

Nicky Pastorelli: "I'm looking forward to finally starting the season this weekend. We have been working very hard over the winter to get the cars in an even better shape than they were last year, and I think we have succeeded in that. The recents tests we conducted were positive, so I am confident that we are on schedule with the progress we want to make. I'm happy to par up with Miguel again. He's a very secure factor of our team with his speed and huge experience. It's also good to see Diederick and Archie work very well together and that they push eachother to the limit. It will be interesting to see who of them will be faster. Dylan and Dennis had a positive test too, and I'm confident that they'll be able to fight for the podium in the GTS class this weekend."


Diederick Sijthoff: "I have learned a lot last year and now hope to see a lot better results. My The team has grown so much last year looking at all the results, that I am really looking forward getting back into the Corvette. With Archie Hamilton as my teammate it is going to be an exiting new season."

Archie Hamilton: "This drive is very important to me. I really had a tough time last season after we had been developing the Porsche all year and then the fire ended my season. Nicky Pastorelli was in second place when I was leading that race and ever since we kept in contact. It's just fantastic to be in the best team in the paddock. V8 Racing was always a team I wanted to drive for and to get the chance in the Corvette C6R in a series which I have been successful in is great. My team-mate Diederick Sijthoff has been very quick in the past seasons and I'm looking forward to working with him and my engineers to try and hit the ground running. I hope we can repay everyone's faith this year with some great results for the team."