NEWS
Le Mans: Larbre Competition nr70 Drivers announced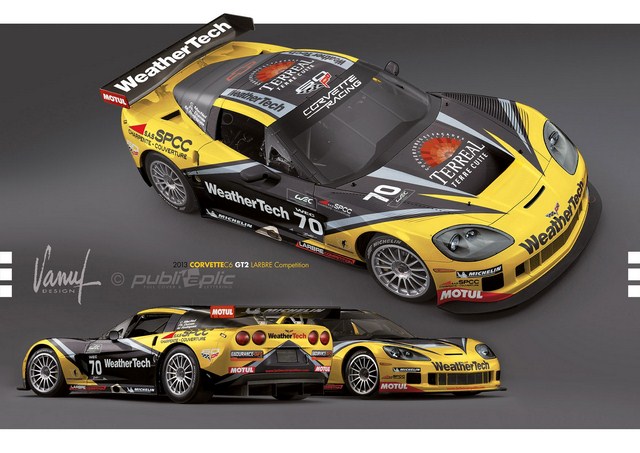 This week kicks off the start of the 2013 FIA WEC season, with pre-season testing at the 3.5 mile Le Castellet Circuit Paul Ricard, in France.

Picking up from last years Championship winning season, French GTE C6R team Larbre Competition will be looking to continue where they left off. The team will compete this year with a reduced effort in the WEC, focusing only on 1 of their 2 C6Rs. The test at Paul Ricard will see drivers Patrick Bornhauser, Julien Canal, and Fernando Rees behind the wheel. The team however, will still be present with 2 chassis at the prestigious 24 Hours of Le Mans in June.

This week, the team have confirmed the driver lineup in their sister Corvette for the 24 Hour event. Frenchman Philippe Dumas will share the car with Le Mans regular Manuel Rodrigues and newcomer, American driver Cooper MacNeil. Both Philippe and Rodrigues share links with the Championship winning French team Hexis Racing. Hexis team owner Dumas's team captured the FIA GT1 Championship in 2011 and several wins in 2012.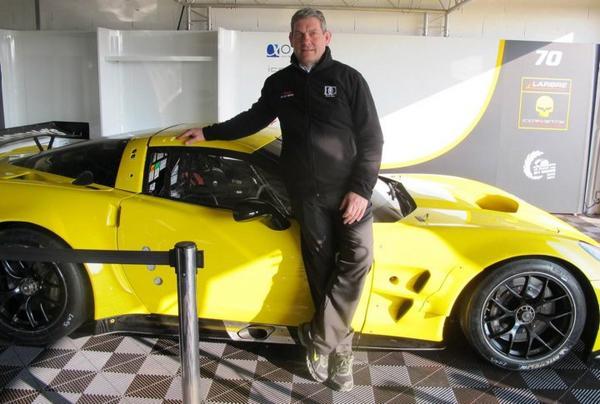 American Cooper MacNeil, a class winner at the Sebring 12 Hours earlier this month is anxious to race for the first time at Le Sarthe. "I'm really excited to be in the Corvette, with it being an American car." said the American. "That means a lot to me. I'm just looking forward to going over there. The first time I'll be in the car is at the Le Mans Test Day, where they require all the rookies to do at least 10 laps."

Dumas is equally as excited and is looking forward to stepping inside the American beast for the first time. Along with the drive, the French team owner has agreed with Larbre to supply four or five of his Hexis mechanics and an engineer to work on the second Corvette. "I have a long-term relationship with Manu [Rodrigues] going back many years and every season I have helped him find a drive for Le Mans. "He asked me again this year and then we discussed a little more, and he said, 'Why don't you drive with me?'" I'm lucky that he is paying for me to drive."

Unfortunately this change of drivers, will look to sideline veteran Larbre driver Pedro Lamy.
Source:
Dumas quotes gathered by Gary Watkins (Autosport): Link
Image 1: Laurent Mercier (Endurance-Info): Link
MacNeil quote gathered by John Dagys (Speed TV): Link