NEWS
Le Mans: Qualifying Report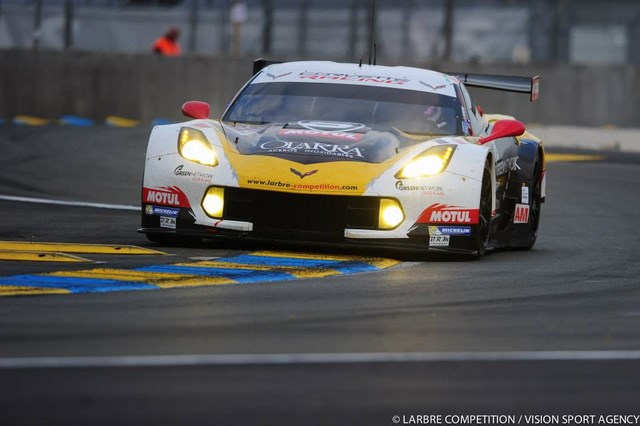 Larbre Competition's typically pragmatic approach to Le Mans 24 Hours qualifying was once again in evidence on Wednesday and Thursday evenings (June 10/11) after the French squad set the 10th fastest GTE Am time.

The five-time class winners have seldom prioritised the opening skirmishes of Le Mans week, instead opting to focus all its energies on preparing for Saturday and Sunday's twice-around-the-clock endurance classic. And drivers Paolo Ruberti, Gianluca Roda and Kristian Poulsen subscribed to that same strategy by setting their fastest lap – a 3m59.522s – early in the first two-hour session on Wednesday night.

Precious time was subsequently lost when the #50 Corvette C7.R developed a transmission issue, leaving the Val de Vienne-based team with little choice but to spend both of Thursday's dry qualifying segments honing set-up for the unique demands of Circuit de la Sarthe. This weekend's third round of the FIA World Endurance Championship is also worth double points, making a consistent and mistake-free race essential if the squad is to claw back ground in this year's title race.

Friday sees Larbre Competition head to the city centre for the traditional Drivers' Parade, a comparative calm before Saturday and Sunday's storm.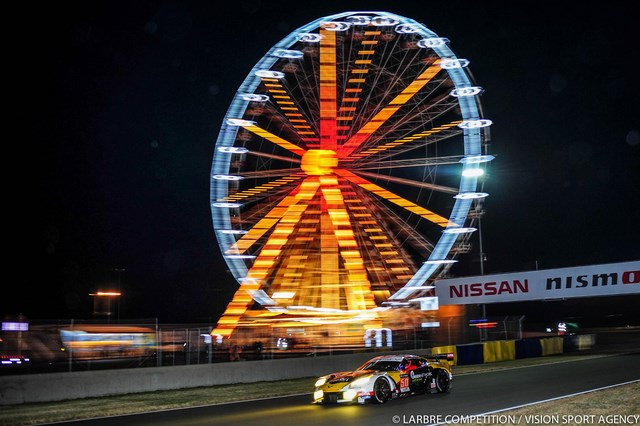 Team Quotes:
Gianluca Roda: "We spent the four practice and qualifying sessions searching for a good set-up, and yesterday evening we were able to find something that will work for us in the race. But qualifying really isn't that important at Le Mans; it's all about being there or thereabouts come Sunday afternoon."

Paolo Ruberti: "It's been tough because we started out in the wrong direction with the set-up. But we've turned it around and the car feels better in race trim. We just need to stay out of trouble and drive a consistent 24 hours if we're to make our way to the front by the finish. Le Mans is the world's greatest race and this year is my sixth appearance. I really do love racing here."

Kristian Poulsen: "Honestly, the past couple of days were tough while we chased set-up but I think we've found something now. We don't have the fastest car here but it feels like the Corvette is heading in the right direction, so I am more confident after Thursday night than I was on Wednesday. The set-up wasn't there but we've changed a lot on the car since. I love Le Mans; I have raced here five times and won twice. In my experience the car should be easy to drive so you're not fighting it over the 24 hours. I think that's now the case so let's see, especially if we can stay out of trouble. I'm looking forward to the Drivers' Parade later today as there's always a lot of fans and it's good fun."

Jack Leconte (Team Manager): "Wednesday's transmission problem definitely had a knock-on affect in terms of costing us precious preparation time. It's not something we'll be able to make up now. Fortunately it didn't rain in either of Thursday evening's qualifying sessions so we had time to work on our dry set-up. That will make a difference this weekend because we're not expecting a fully wet race. But there's still no denying that we lack top-end speed, even if we're ready in terms of systems checks, bedding in the engine, gearbox and brakes, suspension settings and the drivers completing their laps. As always this race will come down to consistency, which is what we'll be focusing on.
We've had our issues but there's no denying that the Aston Martins are untouchable in terms of overall performance, anyway. Another major problem for us is the fuel tank's lack of capacity, which handicaps us as we will have to do 13-lap stints as opposed to the 14 that our competitors will run, something that's the responsibility of the organisers. But in adversity, Larbre will prove itself…"

The 83rd running of the Le Mans 24 Hours begins at 15:00 local time tomorrow (June 13). Live coverage can be found on our Dedicated coverage page Here or at:

Corvettemotorsport.com/lm24